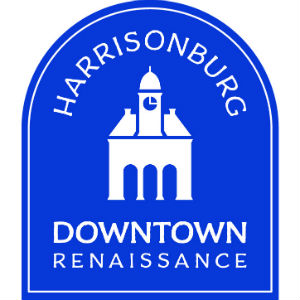 Harrisonburg Downtown Renaissance has selected the Bicycles for Refugee program organizers and participants as the Grand Marshals for its Valley Fourth parade.
Valley Fourth is a much-anticipated annual event that attracts more than 10,000 people to a full-day of festivities celebrating the Fourth of July and the spirit of community. The parade will be held on Monday, July 4, at 6:00 p.m. on Main Street in Downtown Harrisonburg. This year's parade theme is "Many People, One Community."
"We see downtown as Harrisonburg's living room. It should be a place where everyone feels welcome and sees it as an extension of their homes. This year's parade theme celebrates the rich diversity of our community and the welcoming nature of the Friendly City," says Andrea Dono, HDR's executive director. "Having Bicycles for Refugees lead the parade will help showcase Harrisonburg's diversity in a meaningful way and celebrate this community initiative's inspiring mission and great work."
Harrisonburg is designated as a refugee resettlement area, and there are 51 languages spoken by students in its public schools. To bring attention to the diversity of Harrisonburg, HDR is launching a diversity initiative that seeks to bring community groups and individuals together to find ways to make downtown as inclusive as possible.
Last month, HDR announced its partnership with the Arts Council of the Valley and Harrisonburg Tourism on a public art project that takes a cue from the "Love" sculpture downtown and will bring additional "Love" installations in different languages throughout the city.
A coalition of a dozen partners led by Church World Service (CWS) Immigration and Refugee Program and the Shenandoah Valley Bicycle Coalition (SVBC) runs the Bicycles for Refugees program. Cycling skills and safety are taught by volunteers to program participants who receive a free bike, helmet, bike lock, and tire pump.
Since many refugees do not have driver's licenses or cars, access to bicycles gives them independence and transportation to employment. CWS works with new refugee families and directs them toward this program. "It is great that the City of Harrisonburg is making this effort to showcase our welcoming community and what it has to offer," says Rebecca Sprague, CWS' Community Program Coordinator. "We live in a city that is so supportive of each other at all levels – schools, neighbors, government, organizations, and businesses. Church World Services is thrilled Bicycles for Refugees is going to be involved in the Valley Fourth parade."
SVBC helps organize the program and accepts donations to sponsor bikes, locks, and pumps for its participants. Its members volunteer to teach refugees how to ride bikes and follow bicycle-related laws. "The only reason this program has been successful is because of the synergy of partnerships among so many people who care to reach out, donate, and volunteer their time," says Ritchie Vaughan, the program's coordinator. "We couldn't do it alone and thank Harrisonburg Downtown Renaissance for inviting Bicycles for Refugees to be the Grand Marshal."
Join the Parade
The parade route travels south on Main Street, from the Rockingham County Administration Building to the City Municipal Building. HDR is encouraging more community members to enter the parade. Parade participants are encouraged to design a parade entry or float that displays a patriotic theme and/or promotes the diversity of the Harrisonburg community. Entry forms are available at downtownharrisonburg.org/parade. The deadline for entries is July 1.
In addition to the parade, Valley Fourth attendees can expect to enjoy a full day of activities, including Beers 'N Cheers in the Park, live music, children's activities, a fireworks finale, and more! Many restaurants and other businesses will be open downtown as well.
Valley Fourth, organized and presented by Harrisonburg Downtown Renaissance, is the largest community celebration in Harrisonburg, drawing more than 10,000+ residents and visitors to downtown each year. All Valley Fourth activities are made possible by local businesses, organizations, and volunteers.
Details
---
---
---
---
---
---