Lime Kiln Theater announces An Evening with Gillian Welch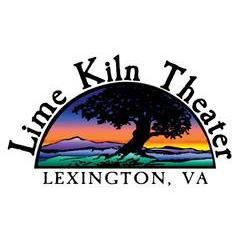 Lime Kiln Theater has announced an addition to its Summer 2016 concert series, as Gillian Welch will perform on Tuesday, Aug. 23. Doors open at 6:30 p.m., and the show starts at 8.
Advance tickets for An Evening with Gillian Welch are $30 and will go on sale at www.limekilntheater.org on Friday, June 10, at 10 a.m.Tickets will also be $30 at the door, with cash, Visa, MasterCard, and Discover all accepted.
Lime Kiln Theater's summer concert series is sponsored by Devils Backbone Brewing Company and Charles W. Barger & Son Construction. Devils Backbone beer, Kind Roots Café food, and Rockbridge Vineyard wine are available for purchase at all shows. An Evening with Gillian Welch is presented by Carilion and VelocityCare.
An Evening with Gillian Welch will also feature longtime musical partner Dave Rawlings. This is what we know: Gill and Dave met at Berklee College of Music; Gillian was studying songwriting, while Dave studied guitar; they met at an audition for a country band. Together, they moved to Nashville, Tenn., where most of their work together has been produced. Since then they have influenced and inspired new generations of country and folk singers, songwriters and players. They have earned the slavish admiration of many of the most lauded and loved voices of the Americana milieu now living – and some who have since deceased (rest their souls). They've had their songs recorded by the likes of Willie Nelson, Emmylou Harris and Solomon Burke. Gill and Dave's body of work is deeply rooted in the world it has sought to portray in song: the American South.
Lime Kiln Arts, Inc. is a non-profit (501c3), operating at Lime Kiln Theater in Lexington. It opened in 1984 and is rooted in and inspired by the magic of a natural, outdoor theater. After a brief hiatus that started in 2012, Lime Kiln Theater is thrilled to present its third straight summer season of live music featuring local, regional and national acts.
For more information, visit Lime Kiln on the web at www.limekilntheater.org, or check out our Facebook page at www.facebook.com/LimeKilnTheater.