Registration open for Civil War day camp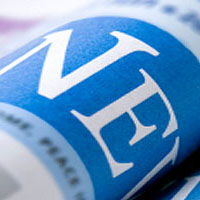 Registration is open for the 14th annual summer day camp at the Virginia Museum of the Civil War, located at New Market Battlefield State Historical Park.  Intended for children age 7-12, the camp will runMonday through Friday, July 11-15, from 9:30 a.m. to noon.
Camp activities include learning basic drill maneuvers, eating period food, and playing 19th-century games.
"You can explore the Battle of New Market as if you were a soldier, or maybe a civilian or even a VMI cadet," said Maj. Troy Marshall, site director. In the 1864 Battle of New Market, Virginia Military Institute cadets fought alongside Confederate forces.
The cost is $20 per camper per day, or $80 for all five days. Pre-registration is required and space is limited.
For more information or to register, contact the museum at 866-515-1864 (toll free) or visit the park website at www.vmi.edu/newmarket.