Shenandoah National Park sponsors Centennial Celebration Concert Series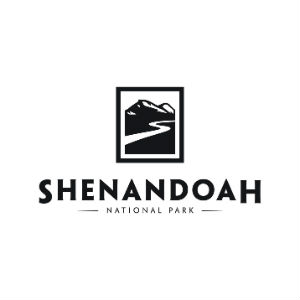 Shenandoah National Park is sponsoring a free concert series in celebration of the 100th anniversary of the National Park Service in 2016.
Performances will be held both in Shenandoah National Park and in neighboring communities. The featured musicians have created original compositions especially for the NPS Centennial to celebrate national parks as places for inspiration, recreation, and renewal.
Here are the next three concerts in the series:
Sing Across America, Shenandoah Valley Childrens Choir
Monday, June 20, 7:00 p.m., Byrd Visitor Center, Shenandoah National Park
The renowned Shenandoah Valley Children's Choir (SVCC) will perform Children's Earth Anthem, a song written and composed in celebration of the National Park Service's 100th birthday and other selections in Shenandoah National Park. TheChildren's Earth Anthem, written by Louise Phillips and composed by Charles Eversole will be performed by children's groups across the country in 2016. Shenandoah is happy to have the wonderful talent of the SVCC to perform the anthem as well as the perennial favorite, Shenandoah. The 30-minute concert will be followed by a Ranger-led evening walk in the meadow at 7:30.
Music in the American Wild, Eastman School of Music
Friday, June 17, 2016, 7:00 p.m. The Theatre at Washington, Washington, VA
Saturday, June 18, 2016, 1:30 p.m., Byrd Visitor Center, Shenandoah National Park
Music in the American Wild is a new music initiative honoring the centennial of the National Park Service. During the summer of 2016 seven Eastman School of Music-affiliated performers will premiere eleven brand new, distinctly American works inspired by the history and wonder of the national parks in the majestic natural theaters of the parks themselves.
www.musicintheamericanwild.com
National Park Soundscapes, Jill Haley
Saturday, October 1, 2:00 p.m., Byrd Visitor Center, Shenandoah National Park
Sunday, October 2, 3:00 p.m., The Wayne Theater, Waynesboro, VA
National Park Soundscapes is a concert program celebrating the centennial year of the formation of the National Park Service. Composer Jill Haley will be joined by guitarist David Cullen in an instrumental concert of music written about 12 National Parks, including Shenandoah National Park. The music will be performed on oboe, English horn, guitar and keyboard, and will include selections that also feature Mesa Verde National Park and Badlands National Park.
www.jillhaley.com